Underwater or Abroad
Diego Orlandini, 2 months ago
0
2 min

read
205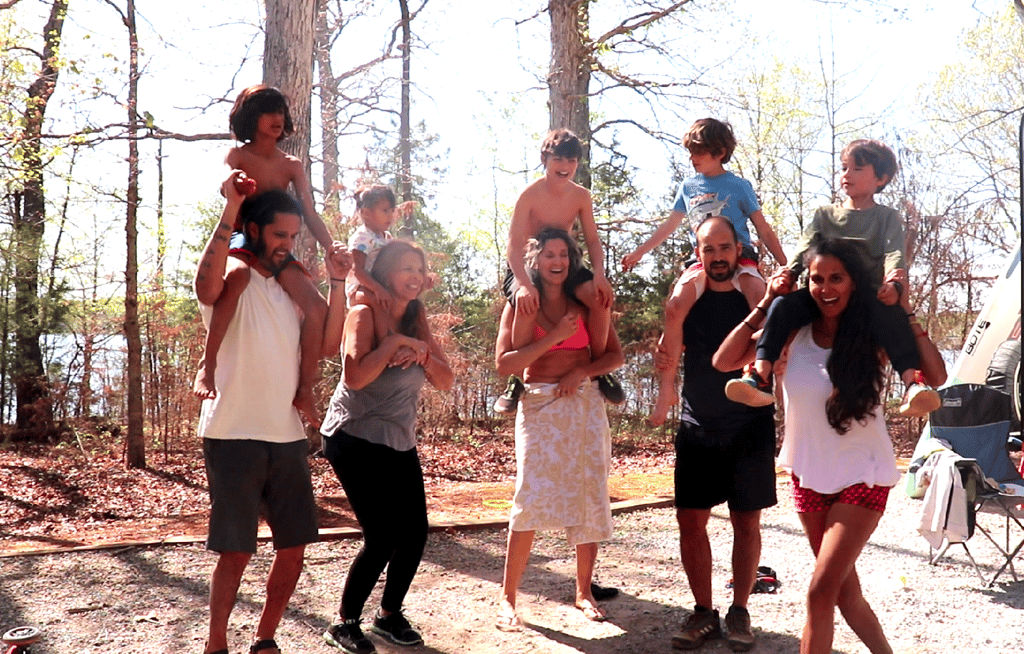 I met my niece, who was born while I lived abroad for a few years too long. It took a while for her to warm up to the bearded stranger who made her cry whenever he tried to pick her up. It has taken months, in fact. Familiarity is reserved for family, I suppose. But you gotta be around.
I've been busy doing that: earning her trust. She lets me carry her now the way I used to pick up her older brother in my arms when he was her size. Now he sits on my shoulders, and soon, it'd be the other way around. I hope not too soon. Anyway, now we have a bond.
She even trusts me enough to let me teach her how to swim. More like how to float using her little chubby legs to kick up, her lungs to keep the air in, and her will to keep the head above water at all times. She goes full throttle. It puts a smile of success on her face and mine. Floating at one arm's length, I'm ready to pick her up. Watching her like a hawk or, instead, like a killer whale. We have that in common. I can see it. She won't need help building her confidence, but she will always have the support anyway. Like her brother, like her cousins, like all of the bendiciones.
I met the latest addition no long after that: Her baby sister was born in the water, and this time, Tio Diego was around. I spend as much time as I can with my nephews and my nieces. They get big and tall too quickly. We play strategy games and combat. I even sit them down to quiet the mind. I defy the rule of law and bring them to the rooftop and back. I try to show them the finite space between opportunity and choice lies in their infinite minds and strong hearts. I know, soon, the excitement in their voices calling for me will cease. I am afraid of that moment. In fact, if I am being honest, it's the only fear I have. It's bound to happen, I understand. So I ensure they get to know their restless uncle, who secretly teaches them discipline, presence, and the beautiful ways of the world. I trust they know I'll always be around, even when I wander in other worlds, underwater or abroad.
Previous
Underwater or Abroad
Related posts
Download the first five chapters and read them on your favorite device