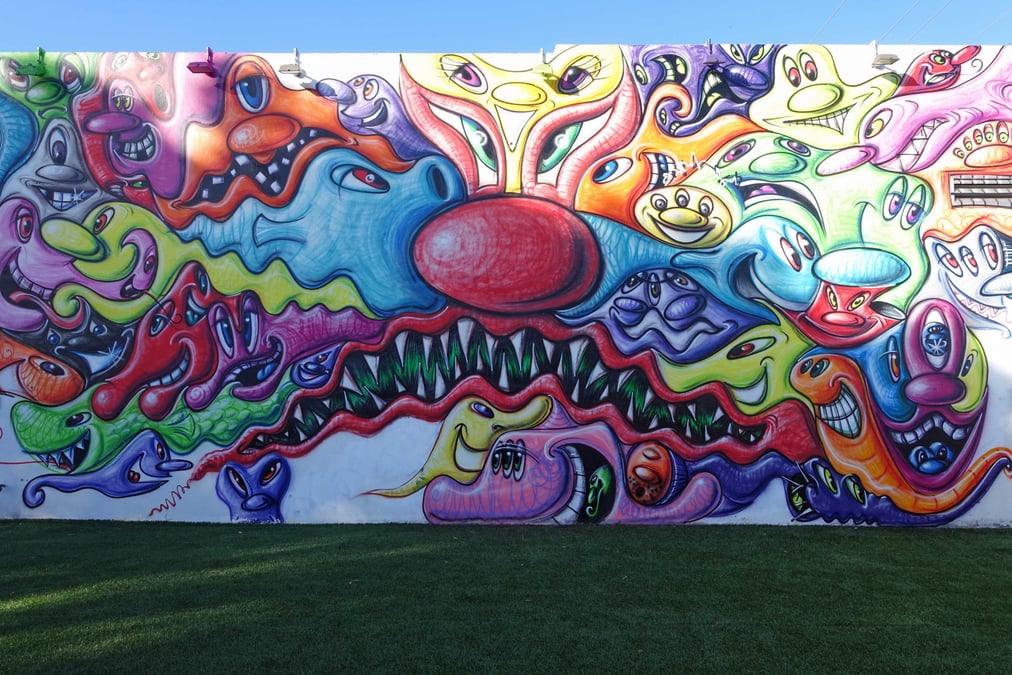 The closest you'll come to coloring a Wynwood wall
Diego Orlandini, 7 years ago
0
2 min

read
699
Originally published by Miami Herald here.
Adult coloring books have been popular for a while now, with subjects ranging from gardens and animals to Ryan Gosling, Doctor Who and Game of Thrones (have you found that perfect shade of green for wildfire yet?)
But now, you can color locally.
The Wynwood Coloring Book ($25) is inspired by the murals that have made Wynwood famous (and also a really tough place to find a parking spot on Saturday night). It's the brainchild of writer and social entrepreneur Diego Orlandini, who became interested in the coloring phenomenon when an ex girlfriend sent him a book and suggested he give it a try.
"She said, 'You need this — you're so stressed out,' " he recalls. "I put the coloring book aside for a couple of months. Then one day I pulled it out. I remember the day so clearly. I couldn't look at a computer anymore. So I pulled it out and started coloring, and the next thing I know two weeks go by, and I'm obsessed with this book."
Soon afterward, Orlandini, who spends a lot of time in Wynwood, made the connection that seems so obvious in retrospect: Why not create a coloring book inspired by one of the most visually vibrant and popular spots in Miami? Why not ask the artists whose work energized Wynwood's walls to come up with their own designs?
He presented the idea to some of the artists he knew, and they signed on happily. The book, which you can order online, includes works from The London Police, Alex Senna, Alexander Mijares, Diana Contreras, Jason Botkin, Jenny Perez, Jim Mahfood, Alice Mizrachi, among others, comes with a guide to each artist.
Orlandini, who wants the book to act as a sort of "ambassador" for Wynwood, promises you need no artistic talent to enjoy the book.
"I can't color very well," he admits. "It's very difficult for me to stay within the lines. I have zero coordination. But even with my lack of ability I still enjoy it tremendously."
Related posts
Download the first five chapters and read them on your favorite device