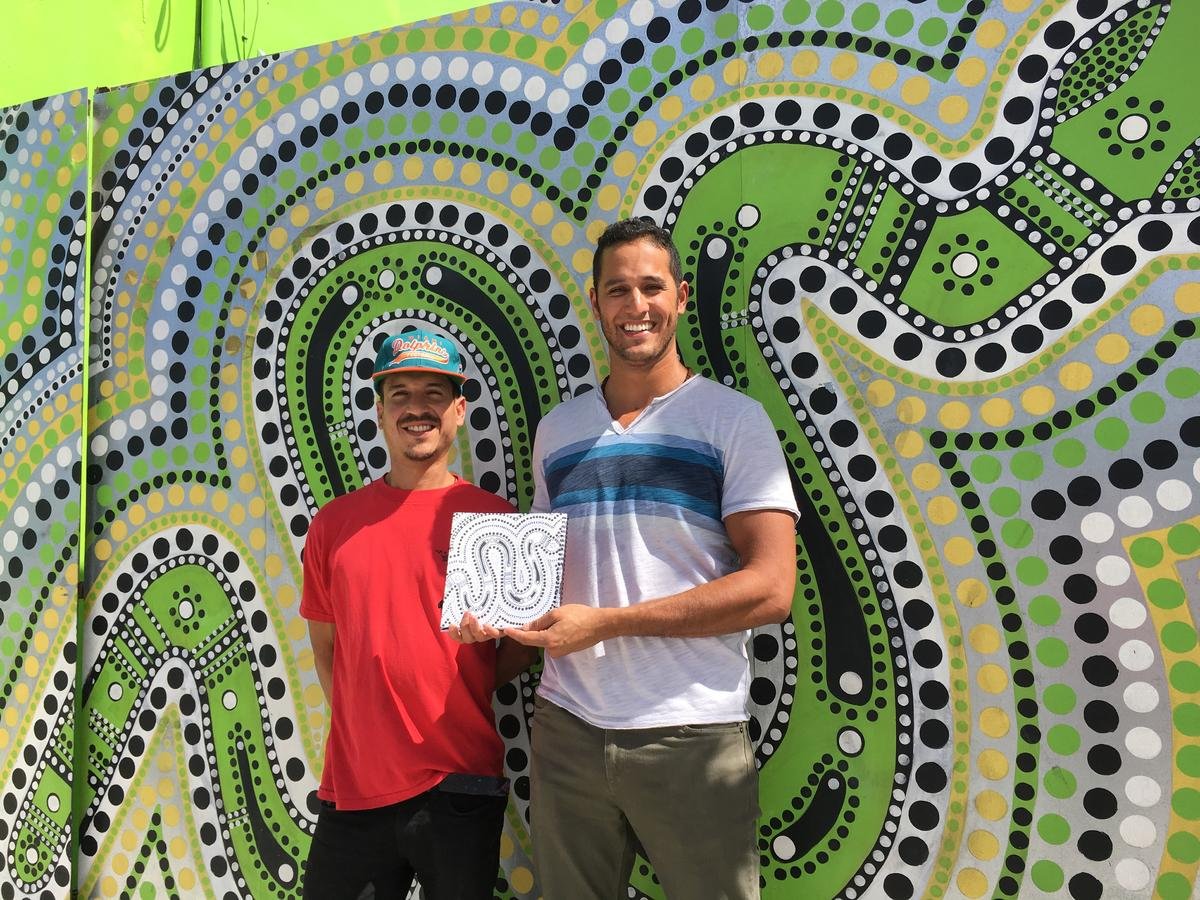 Color Your Way Through Wynwood's Walls
Diego Orlandini, 7 years ago
0
3 min

read
750
Originally published by WLRN here.
Street art is by nature ephemeral. But a coloring book, of all things, is preserving some of the murals in Wynwood by asking the rest of us to add our own interpretations of the work with crayon, pencil or marker.
The pages are black and white versions of murals – both abstract and figurative. Some of the pages feature an entire mural, others just a detailed section of a wall.
The coloring book's creator, Diego Orlandini, said the first mention of a coloring book came from an ex-girlfriend.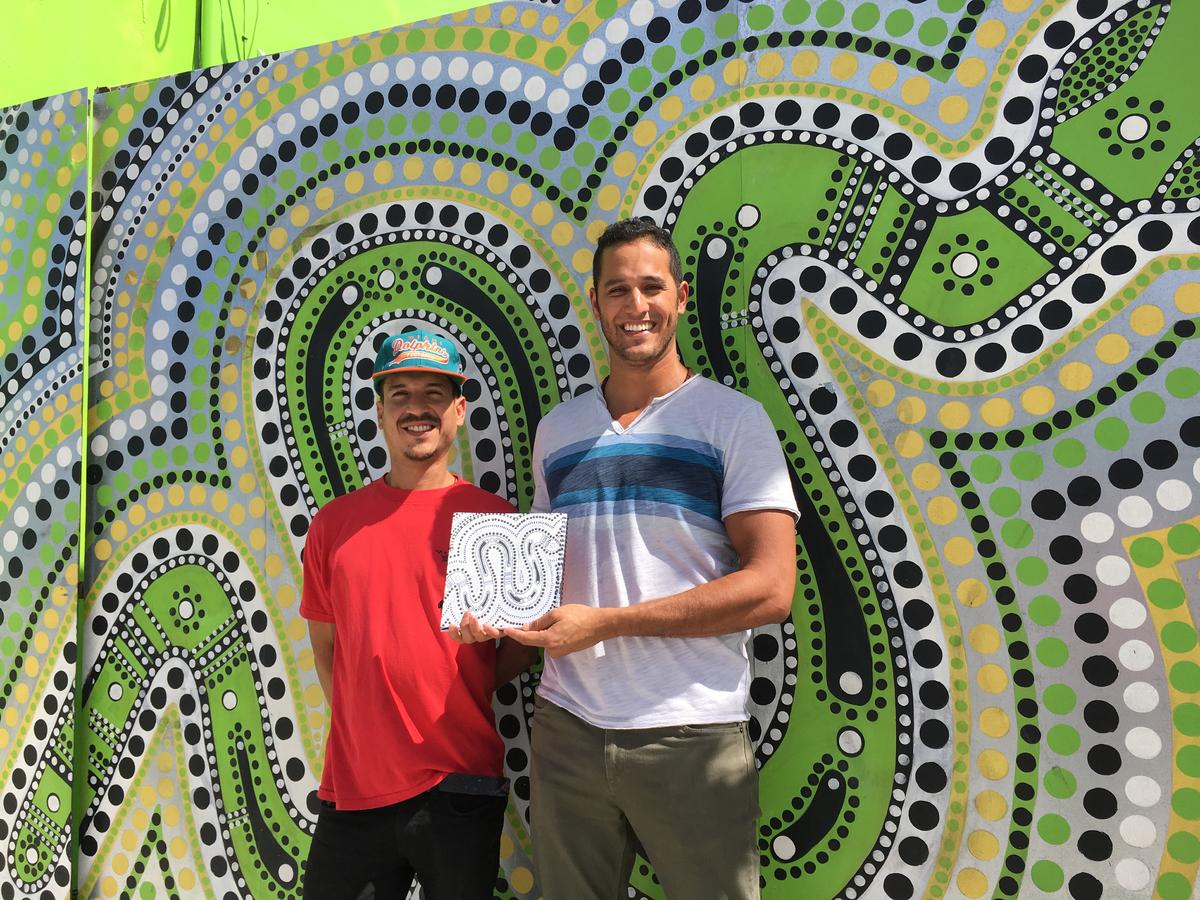 Diego Orlandini, right, the creator of the Wynwood Coloring Book, and Luis Valle, a street artist featured in the book, stand in front of Valle's piece. CREDIT WILSON SAYRE / WLRN
"I was stressed out at work and I needed something to do and an ex-girlfriend sent me a coloring book and I didn't listen to her. Of course, why on earth would I listen to her?," said Orlandini. "But a few months later, I picked up the coloring book and I started to realize how awesome it was."
Working in Wynwood every day, surrounded by the street art, he thought they might make interesting images for a new coloring book.
After hours and hours on Illustrator, rendering murals free of color and back-and-forth negotiations with artists, he ended up with a whole book.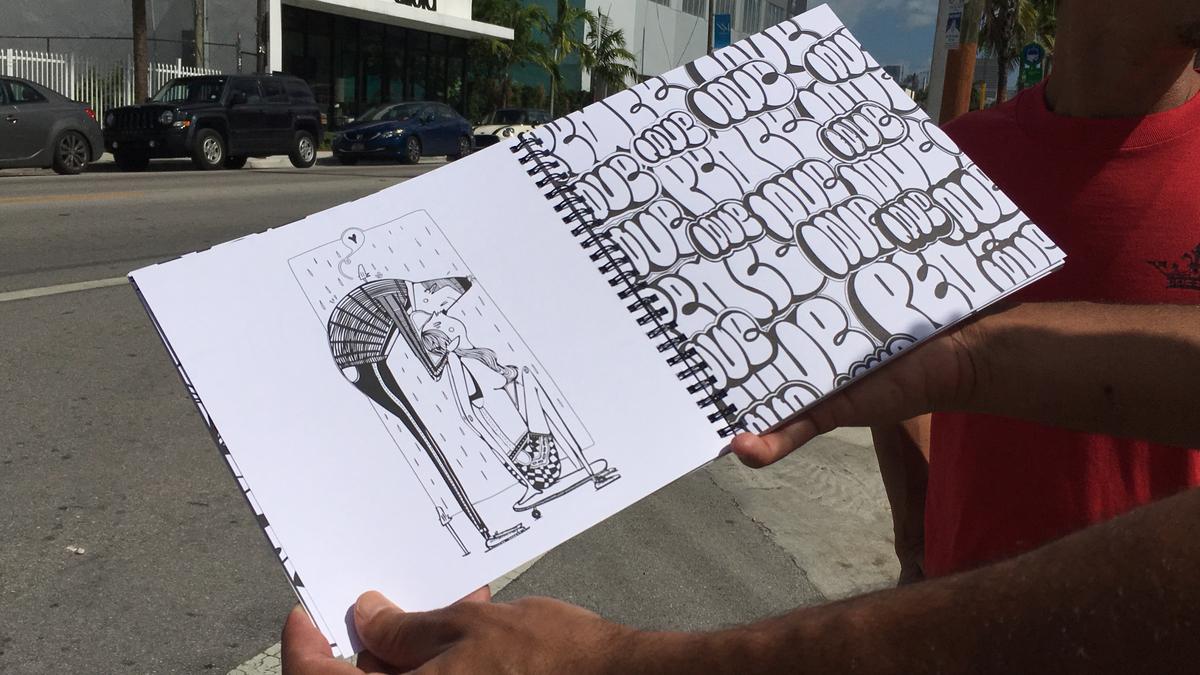 One of the pages from the Wynwood Coloring Book.CREDIT WILSON SAYRE / WLRN
One of the things Orlandini didn't realize he was also creating was a sort of time capsule of the art in Wynwood —art that is constantly under threat of the next artist's roller and spray cans.
"After I put the coloring book together," said Orlandini, "I realized that I had created in essence, a little bit of a time capsule that captures a moment in time in Wynwood."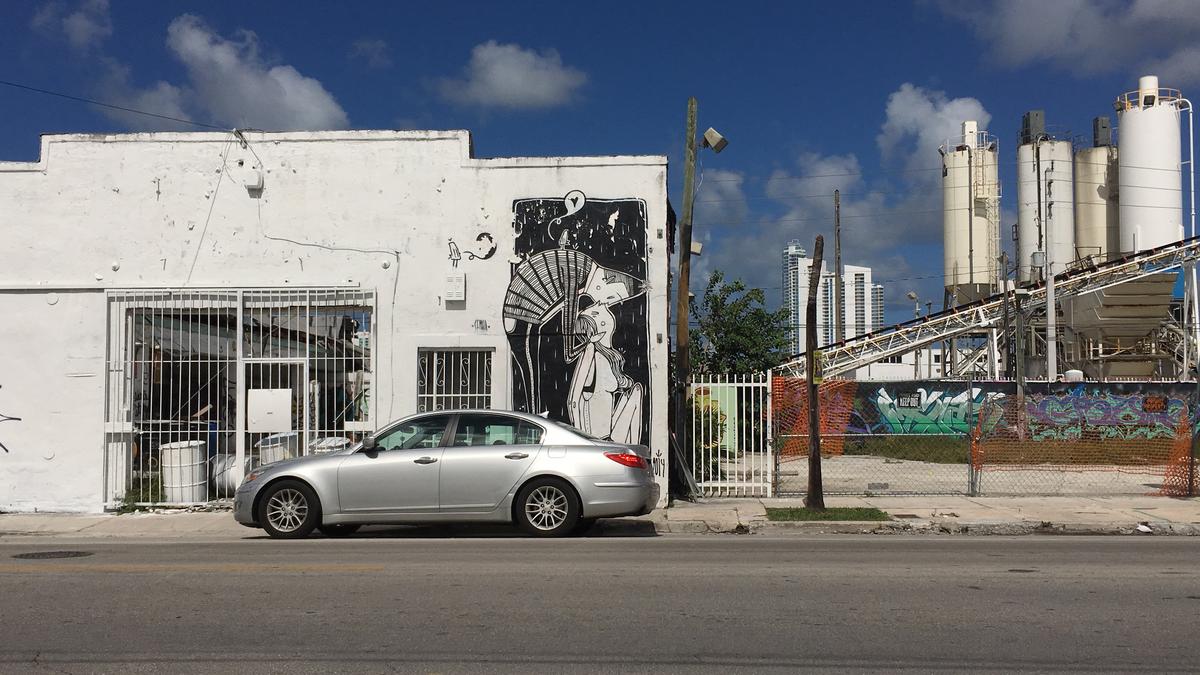 The corresponding mural.CREDIT WILSON SAYRE / WLRN
In fact, the day after the book's release party, Orlandini was walking past one of the pieces featured as it was being painted over.
"So I'm holding the book and I'm looking at [the mural]," explains Orlandini, "I sent him a picture, you know, like 'hey, look, you're wall is gone.' He was fine with it."
But these coloring book pages give a sort of afterlife to those departed walls as people upload pictures of their own interpretations to Instagram and Facebook.
"For me it's cool," said Luis Valle, a street artists featured in the book. "That was one of the first things I did when I realized I was good at art [was] from a coloring book."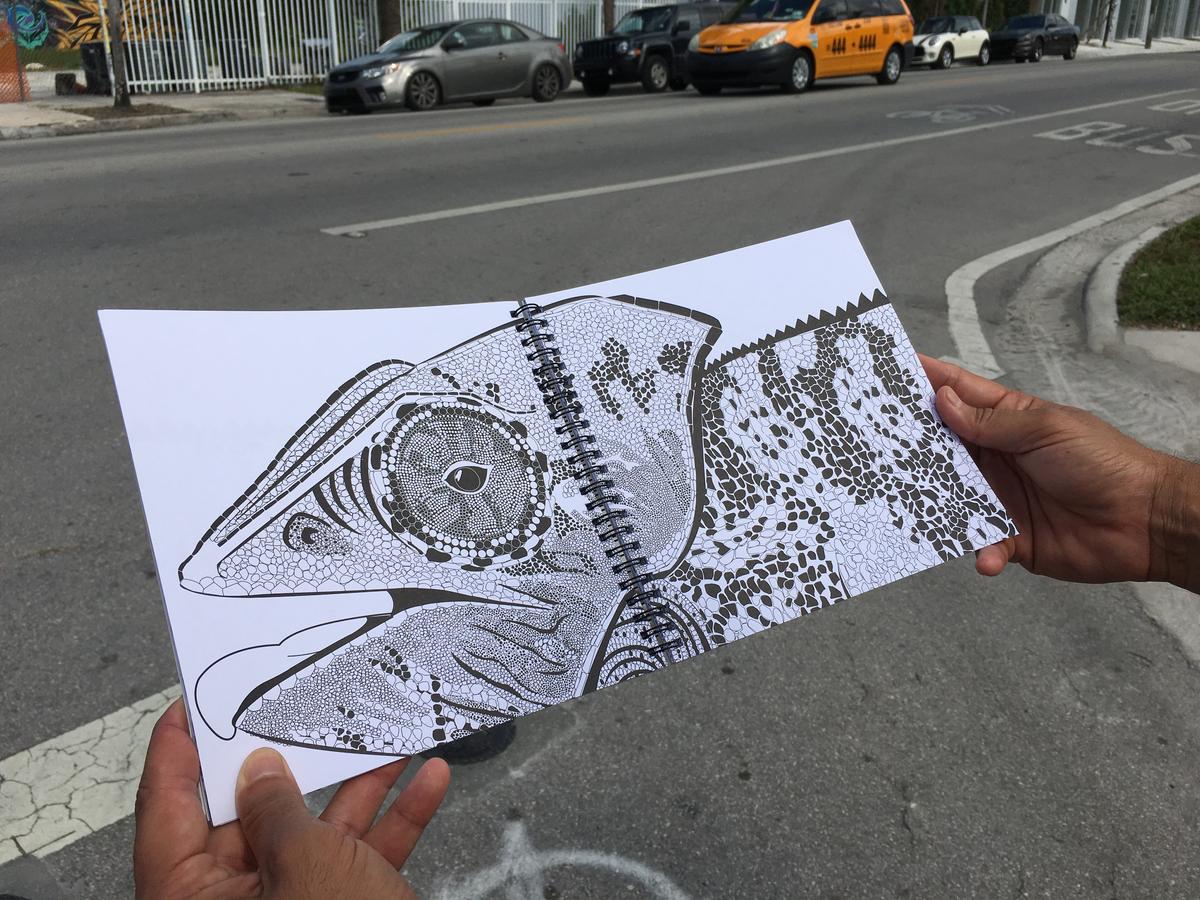 A blank page from the Wynwood Coloring Book.CREDIT WILSON SAYRE / WLRN
He says its exciting to see people post their own versions of his work and he hopes some of them are even inspired by it.
You can buy the Wynwood Coloring Book at various businesses in Wynwood, at the book's website and at Books and Books.
Related posts