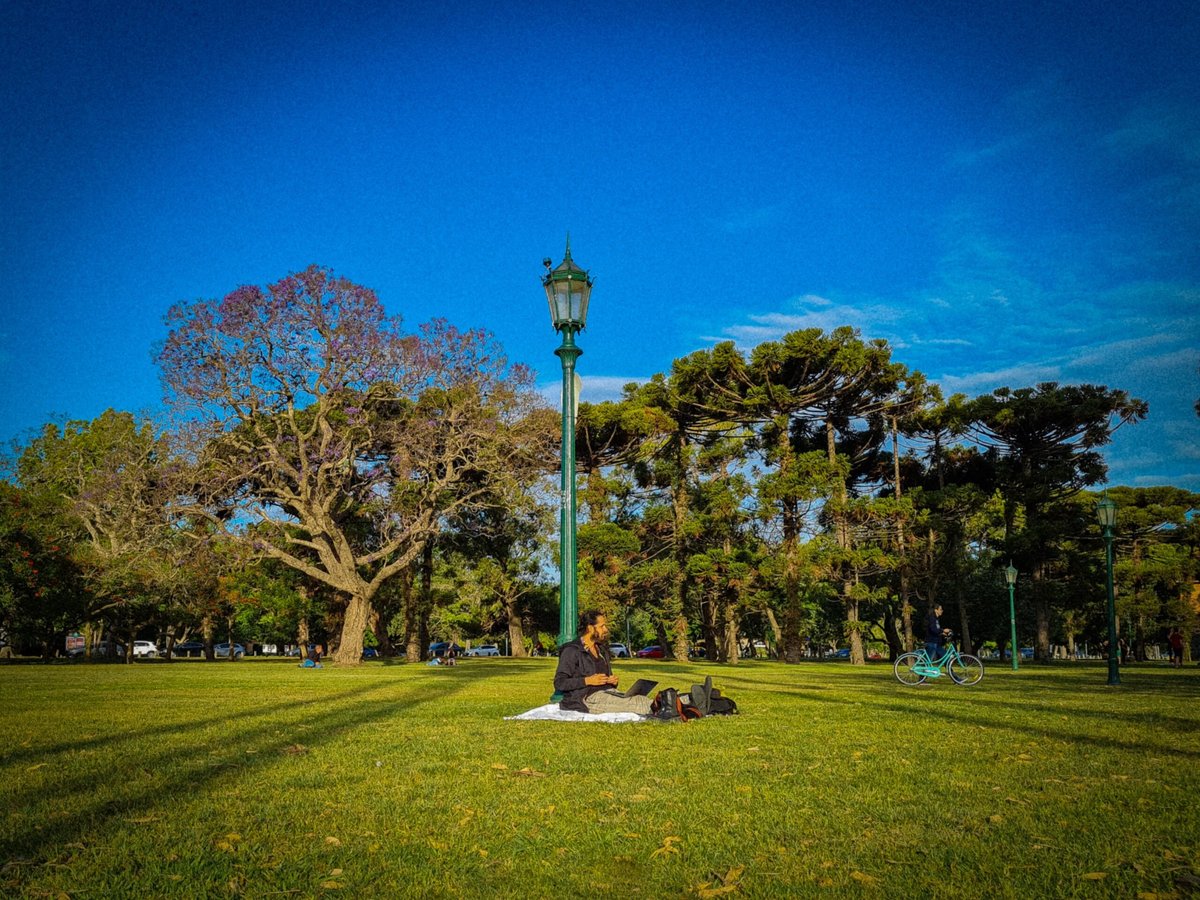 🇵🇪 Click here to read it in Spanish
One evening, over birras and burgers, while I was living in Argentina, a friend introduced me to her squad. "His body is Peruvian, his mind is American, and his soul is Indian," she said, quoting some silly thing I always say. She then looked at me with her complicit eyes and Mona Lisa smile and added, "And now, his heart is Argentinian."
I shook my head, but at that moment, I realized my life will always be that: I am a mutt from all walks of life, a wanderer, a nomad, a nomad of the heart, a romantic. She was right. 
At this point, I've lived so many lives. I've been so many versions of myself. I've lived with all kinds of people, in all sorts of places, on the beach, in the mountains, in the slums, in highrises, in the neighbor's graffiti-covered city of full of curious experiences. I've dedicated the last ten years of my life to let the universe carry me into bliss through hard work and one little stupid decision at a time. However long it took me, I've learned who I am. 
When the pandemic caught me in Buenos Aires, I decided to stay. I was on my way back to India, but any place is home if you make it, and what better place than her. So I kept a promise to a loved one and stayed. In a way, I think it was the act of committing what I was missing to find peace, and Lord Shiva knows how hard I've tried in so many of my multiple lives.
I also took the opportunity to step back. To stay away from the world and focus on what was in front of me. I suppose it was good timing on my part because I didn't have to take part in the polarization the world was feuding over, especially on social media: Throwing labels at each other, forming a sense of belonging… Over what? Regurgitated posts and Tik Tok smack? Trying to catch up to ideals that will never last? No, thank you. I pass.
For me, the most precious thing in life was peace of mind, and ironically, at the neighbor's, I found mine.
Or maybe it was because I decided to live exclusively in the present, to live like it was 1999. I didn't have to be hyperconnected to everything and everyone all of the time. I let go of almost everything. I focused first on the people I had in front of me and second on my art. Strangers turned into friends. Friends turned into family. What I always do, but this time with intention. It was nice.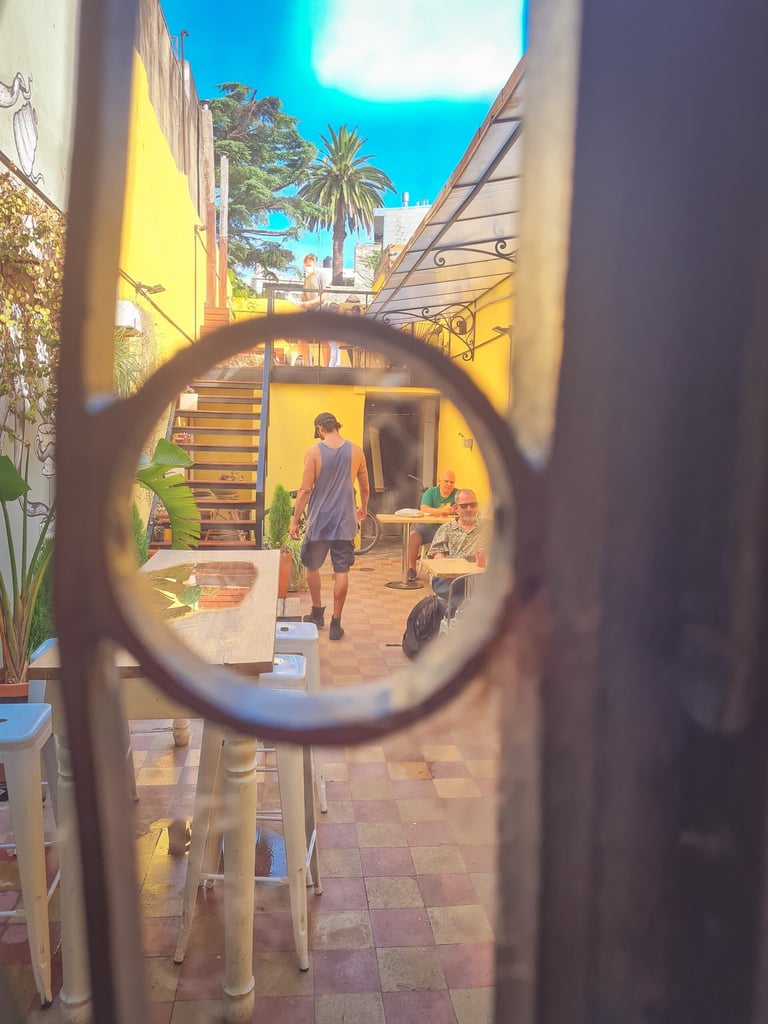 I must admit, it was not easy. Sometimes it was painful. turned out peace was not enough. After it didn't work, I stayed anyway. I was all alone, unwittingly, just like I'd wanted for so long. I have homes all over the world, but I had committed, and I wasn't about to break it. I just shifted it to myself, to be in the now and to make serious progress in what I want, no matter the cost. To say fuck it to everything else that wasn't the craft I wanted to be good at, one I had postponed for irrational fears, lack of patience, for moving around so much, or perhaps because I am so damn curious I've spent my time doing everything else but. Same reason I haven't been great at committing for a solid decade. Or perhaps because I was just not ready, and I needed to learn exactly that: To give myself time.
So I took a drastic turn. I enrolled in acting classes. For about a year, I learned theater. I took singing lessons too. And I made a fool of myself countless times. I continued to train. I switched back to ashtanga and discovered Krav Maga. I was making good progress and I even got stabbed in the knee with a knife. A plastic training knife that injured me nonetheless, an injury from which I am finally recovering two years later. I couldn't run, I couldn't practice asana, I couldn't box. I had to stay still for the longest period of my life. And that's how I finished the novel. (I ended up rewriting it later, but that's a different story).
In the meantime, the project I dedicated the better part of the last decade almost collapsed. Say what you will, but the effects of the pandemic are long-lived. Truth is that for years, I've tried to do too much, help too many, too far, too wide, with too little to give. I spread myself thin so many times, it's extraordinary I lasted. I've constantly fought off that pervasive feeling I need to do more to feel adequate, my samsara is remarkable in a mundane kind of way, except several years ago, right around the time of the pandemic, right around the time I learned to commit, I also decided that if this is what I need, if this what I want, I would do more, a hell of a lot more, do it all for all I care. It's my life at the end.
Funny enough, I may have started with a new skill. I tried to train my ex's barking but loving dogs, and while that and so much else failed, leaving me broken-hearted, at least I kept my promise: I committed. I stayed. And by staying still, god dammit, I changed.
These days I try to remind myself I do enough and then some more. I see the depth of what I am capable of, and surprisingly I am not intimated by it. I see the loop so much clearer now it's sometimes even fascinating to purposely ride it.
I've had the good fortune to live uncompromised; most people can't do that. I get it. For the last ten years, I've done exclusively what I wanted. I woke up before sunrise whenever I felt like it, and I slept past noon without a drop of guilt just as many times. Ok, far fewer; it's the honest truth. But still, all of my own doing. And since all is my own doing, I stopped feeling like I owed my younger self the effort of my best years. Fuck that. My best years have been for me. I've chased my dreams, I've done the work that it requires, and I've hit every single wall. But I've also drank chai and coffee, and I've loved with all my being until there was no more love to give, and then I managed to find more because that's just who I am.
I ran into a friend the other day, and she pointed out I ghosted the whole world, and while I didn't mean to, it happened. I think we all did, in a way. I was just several years into it when it happened. She said I was being selfish. She said it without judgment. At the moment, I agreed, but after some consideration, I know I didn't. My entire life has taken the shape of service. What I haven't done was talk about it. Or perhaps ask how you're doin'.
She may still have a point.
I'm dense and colorful, like paint. Or so says another friend. It may be. My mind, my body, and my soul, regardless of from they're from, are always busy. Milking this universe from all the experience is willing to fit in one atman. Things are not always clear to me.
And while the most important thing for me was finding clarity, and for a couple of years, I found mine in my Buenos Aires querido. I am ready to thrive in chaos too. Hell, I might end up organizing it too.
"Travel and tell no one, live a love story and tell no one, live happily and tell no one. People ruin beautiful things."
It's one of those silly quotes floating on the web. I've lived an epic life and told no one.
I am free and have been free for a long time, and I didn't have to flaunt it around. I let go of everything and merged with the cosmos without dying for it. Then I returned and continued to live my life, and that's that. Like Jack Kornfield would say, "after ecstasy, the laundry."
Everything is impermanent, as you very well know, and as I move on with my path, I will never forget the city and the people that welcomed me with great love. The love I was able to produce, give and receive. The challenges, the hurdles, the moments walking under the bonaerense rain with tears over my face, until I learned there is a difference between loneliness and aloneness.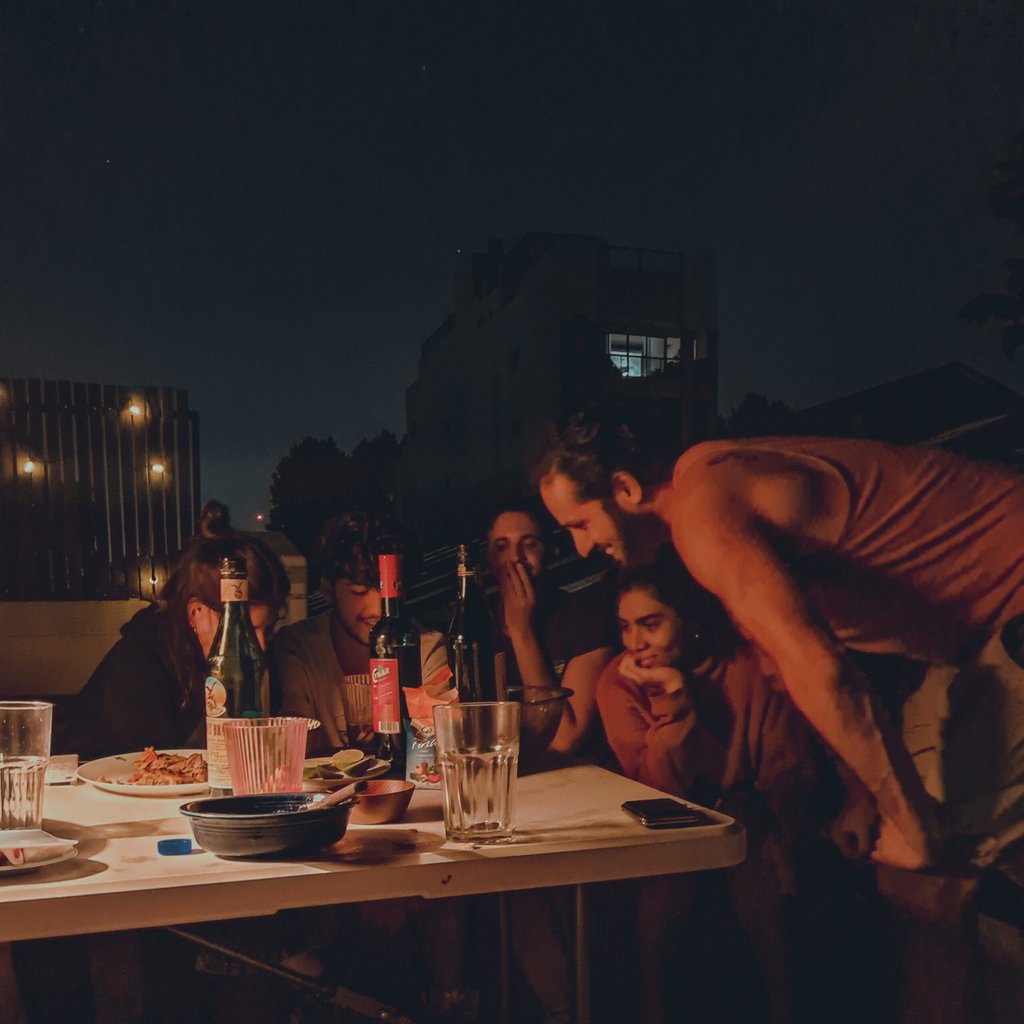 I am far better organized psychologically and emotionally because I learned to thrive alone. I found silence to be the best medicine for a lot of things. It can drive you mad too. I've been at the edge of descending into madness so many times I almost want to say it's fun just to make it rhyme. But it's not. Needed, surely. Perhaps. I may have needed it far too many times. Anyway, those are moments no one has seen or will ever know about precisely because I chose to do them alone. Like the moment when I conquered my demons just to learn another legion of monsters waited for the new version of me too. It is mesmerizing to see ourselves master something just to barely perceive the vastness of what we don't know, isn't it? Especially when it's not the first time but the nth. More than humbling, it's auspicious. It's the encouragement to keep going but also a reminder to appreciate what we do know. Or have. Or had.
Just like I don't do so well asking about your day, I wish she'd known, in my universe, there are far greater things that mean just that.
I've come to realize I will die with regret no matter what. If it's not one thing, it'd be another. But until then, it's how I live that matters. The people I touch, the gentleness that helps endure, the spaces of divinity in the everyday. The people that, even if I don't see again, touched my heart and I touched theirs. And like my friend predicted on that night of birras and burgers, I always end up acting my heart out. And it shows because I loved my time in Argentina more than I hoped.
I am of the world, and to the world, I'd return, and I will never forget the places that forged me. My body is Peruvian, my mind is American, my soul is Indian, and my heart is Argentinian. Who knows where I'll go next?
"I have grown to love secrecy," said one Oscar Wilde. "It seems to be the one thing that can make modern life mysterious or marvelous to us. The commonest thing is delightful if one only hides it. When I leave town now I never tell my people where I am going. If I did, I would lose all my pleasure. It is a silly habit, I dare say, but somehow it seems to bring a great deal of romance into one's life."
I think I've discovered how to do both. How to live my life as it is meant to be lived, and how to be a meaningful part of others too.
For the last few years, I've put considerable time and effort into my passions. It turned out I had many. I'm still working tirelessly on them.
As it's often the case with me, I do ill-timed things. I spent my last year in Argentina writing about my time in Ukraine and fictionalizing it. When the war started, I was well on my way, but I had to spend a lot more time researching and reaching out to old friends to understand something I had no business sticking my nose into. I did it anyway.
If you are interested in the story of a kid who went to the other side of the world to find love and only found himself, this book might be for you.
It's called Flaws.
You can read it now on Kindle ($2.99, thank you) and Wattpad (free). I will get it to print once I go over the novel again, just to make sure I don't want to change anything else.
Now I look forward to having a more meaningful connection. To veer a bit to the side of listening and sharing, to continue to be authentically me, as I do in real life, and to share stupid thoughts that hopefully make you smile, think, or cry, or at least feel something worthwhile.
So with that, here I am, back into the (virtual) world, offering my shenanigans as a way to say I love you too. That is all I am really saying.
Lastly, I leave you with one more thought that I heard Sadhguru nail to our heads the other day: "When you want to do a short and quick journey, walk alone. When you want to do a long journey, walk in company."
I am thankful for the time I walked alone, for the company I had while I had it, and for the company yet to come.
Thank you for walking with me. I never forget you.
---
De Regreso Al Mundo: Estar Solo No Es Estar En Soledad
Una noche, entre birras y hamburguesas, mientras vivía en Argentina, una amiga me presentó a su gente. "Su cuerpo es peruano, su mente americana y su alma india", les dijo, citando alguna tontería que siempre digo. Luego me miró con sus ojos cómplices y su sonrisa de Mona Lisa y añadió: "Y ahora, su corazón es argentino".
Negué con la cabeza, pero en ese momento me di cuenta de que mi vida siempre será así: Soy un perro callejero de todo pelaje, un trotamundos, un nómada, un nómada del corazón, un romántico. Y ella tenía razón.
A estas alturas, he vivido tantas vidas. He sido tantas versiones de mí que perdi la cuenta. He vivido con todo tipo de gente, en todo tipo de lugares, en la playa, en la montaña, en las barriadas en los rascacielos, y en la ciudad del vecino cubierta de grafiti y llena de experiencias curiosas. He dedicado los últimos diez años de mi vida a dejar que el universo me llevara a la dicha mediante el trabajo duro y una pequeña decisión estúpida a la vez. Por mucho que me haya costado, he aprendido quién soy.
Cuando la pandemia me pilló en Buenos Aires, decidí quedarme. Iba a volver a la India, pero cualquier lugar es un buen hogar si te lo propones, y qué mejor lugar que en ella. Así que cumplí una promesa a un ser querido y me quedé. En cierto modo, creo que fue el acto de comprometerme con algo o alguien lo que me faltaba para encontrar la paz, y Shiva sabe cuánto lo he intentado en tantas de mis vidas.
También aproveché la oportunidad para retirarme. Para alejarme del mundo y centrarme en lo que tenía delante. Supongo que fue un buen momento. No tuve que participar en la polarización por la que luchaba el mundo, sobre todo en las redes sociales: Lanzándose etiquetas unos a otros, creando un sentimiento de pertenencia… ¿De qué? ¿Posts regurgitados y Tik Tok adictivos? ¿Intentando alcanzar ideales que nunca durarán? No, gracias. Yo paso.
Para mí, lo más preciado en la vida era la tranquilidad, e irónicamente, en casa del vecino, encontré la mía.
O tal vez fue porque decidí vivir exclusivamente en el presente, vivir como si fuera 1999. No tenía que estar hiperconectado a todo y a todos todo el tiempo. Me desprendí de casi todo. Me centré primero en la gente que tenía delante y segundo en mi arte. Los desconocidos se convirtieron en amigos. Los amigos se convirtieron en familia. Lo que siempre hago, pero esta vez con intención. Fue bonito.
Debo admitir que no fue fácil. A veces fue doloroso. Resultó que la paz no era suficiente. Después de que no funcionó, me quedé de todos modos. Me quedé solo, sin querer, como había siempre querido. Tengo casas por todo el mundo, pero me había comprometido, y no iba a romper el compromiso que hice. Sólo que lo reenfoque hacia mí mismo, para estar en el aqui y ahora y avanzar seriamente en lo que quiero, cueste lo que cueste. Decir tirar todo a la mierda, todo lo demás que no fuera el oficio en el que quería mejorar (que son varios), y uno que había pospuesto por miedos irracionales, por falta de paciencia, por moverme tanto, o quizá porque soy tan condenadamente curioso que me he pasado el tiempo haciendo todo lo demás menos eso. La misma razón por la que no he sido bueno comprometiéndome con nada o nadie durante una década. O quizás porque simplemente no estaba preparado, y necesitaba aprender precisamente eso: A darme tiempo.
Así que di un giro drástico. Me inscribí en clases de actuación. Durante un año, estudie teatro. También tomé clases de canto. Hice el ridículo innumerables veces. Seguí entrenando. Volví al ashtanga y descubrí el Krav Maga. Progresaba mucho e incluso me clavaron un cuchillo en la rodilla. Un cuchillo de entrenamiento de plástico del cual por fin me estoy recuperando dos años después. No podía correr, no podía practicar asanas, no podía boxear. Tuve que permanecer quieto durante el periodo más largo de mi vida. Y así fue como terminé la novela. (Acabé reescribiéndola más tarde, pero esa es otra historia).
Mientras tanto, el proyecto al que dediqué la mayor parte de la última década estuvo a punto de derrumbarse. Digan lo que quieran, pero los efectos de la pandemia son duraderos. La verdad es que durante años he intentado hacer demasiado, ayudar a demasiados, demasiado lejos, con muy poco para dar. Me he extendido tanto que es extraordinario que haya durado lo que dure. He luchado constantemente contra ese sentimiento omnipresente de que necesito hacer más para sentirme adecuado. En eso, mi samsara es notable de una manera mundana. Excepto que hace varios años, justo en la época de la pandemia, justo en la época en que aprendí a comprometerme, decidí tambien que si esto es lo que necesito, si esto es lo que quiero, hare más, muchísimo más, hare todo lo que quiero.
Curiosamente, puede que haya empezado con una nueva habilidad. Intenté adiestrar a los ladradores pero cariñosos caninos de mi ex, y aunque eso y muchas otras cosas fracasaron dejándome con el corazón roto, al menos cumplí mi promesa: me comprometí. Me quedé. Y al quedarme, maldita sea, cambié.
Estos días intento recordarme a mí mismo que hago lo suficiente y luego doy un poco más. Veo la profundidad de lo que soy capaz y, sorprendentemente, no me intimida. Ahora veo el bucle con tanta claridad que a veces incluso me fascina recorrerlo a propósito.
He tenido la suerte de vivir sin compromisos; la mayoría de la gente no puede hacerlo. Lo entiendo. Durante los últimos diez años, he hecho exclusivamente lo que he querido. Me he levantado antes del amanecer siempre que me ha apetecido, y he dormido pasado el mediodía sin una gota de culpa otras tantas veces. Bueno, muchas menos veces siendo honesto, pero aún así, todo es siempre obra mía. Y como todo es obra mía, dejé de sentir que le debía a mi yo más joven el esfuerzo de mis mejores años. A la mierda con eso. Mis mejores años han sido para mí. He perseguido mis sueños, he hecho el trabajo que requiere, y me he dado contra todos los muros del camino. Pero también he bebido chai y café, y he amado con todo mi ser hasta que no había más amor que dar, y aun asi he logrado encontrar mas. Así es como soy. Normal.
El otro día me encontré con una amiga, y me señaló que yo había abandonado a todo el mundo, y aunque no era mi intención, sucedió. Creo que todos lo hicimos, en cierto modo. Llevaba varios años en ello cuando la pandemia ocurrió. Dijo que estaba siendo egoísta. Lo dijo sin juzgarme. En el momento, estuve de acuerdo, pero después de pensarlo mejor, sé que no fue asi. Toda mi vida ha tomado la forma del servicio. Lo que no he hecho ha sido hablar de ello. Tampoco te he preguntado cómo te va.
Puede que por eso, ella también tenga algo de razón.
Soy denso y colorido, como la pintura. O eso dice otro amiga. Puede ser. Mi mente, mi cuerpo y mi alma, vengan de donde vengan, están siempre ocupados. Ordeñando este universo de toda la experiencia que está dispuesta a encajar en mi atman. Las cosas no siempre están claras para mí.
Y aunque lo más importante para mí era encontrar claridad, y durante un par de años, encontré la mía en mi Buenos Aires querido. Yo también estoy dispuesto a prosperar en el caos. Diablos, puede que acabe organizándolo también.
"Viaja y no se lo cuentes a nadie, vive una historia de amor y no se la cuentes a nadie, vive feliz y no se lo cuentes a nadie. La gente arruina las cosas bellas".
Es una de esas citas tontas que flotan en la red. He vivido una vida épica y no se lo he contado a nadie.
Soy libre y lo he sido durante mucho tiempo, y no tenía por qué alardear de ello. Me desprendí de todo y me fundí con el cosmos sin morir por ello. Luego regresé y seguí viviendo mi vida, y ya está. Como diría Jack Kornfield, "después del éxtasis, la lavandería".
Todo es pasajero, como muy bien sabes, y mientras sigo mi camino, nunca olvidaré la ciudad y las personas que me acogieron con gran amor. El amor que pude producir, dar y recibir. Los desafíos, los obstáculos, los momentos caminando bajo la lluvia bonaerense con lágrimas en la cara, hasta que aprendí que hay una diferencia entre la soledad y estar solo.
Estoy mucho mejor organizado psicológica y emocionalmente porque aprendí a prosperar solo. Descubrí que el silencio es la mejor medicina para muchas cosas. También puede volverte loco. He estado al borde de descender a la locura tantas veces que casi quiero decir que es divertido porque es mejor que pensar que todo sucedio sin sentido. Pero no lo es. Necesario, seguro. Tal vez. Puede que lo haya necesitado demasiadas veces. De todos modos, son momentos que nadie ha visto ni conocerá jamás precisamente porque elegí hacerlos solo. Como el momento en que vencí a mis demonios sólo para enterarme de que otra legión de monstruos esperaba a la nueva versión de mí. Es hipnotizante vernos dominar algo sólo para apenas percibir la inmensidad de lo que desconocemos. Sobre todo cuando no es la primera vez, pero la enésima. Más que hacernos sentir humildes, lo encuentro alentador. Es el estímulo para seguir buscando, pero también un recordatorio para apreciar lo que sí sabemos. O tenemos. O tuvimos.
Igual que a mí no me va tan bien preguntarte por tu día, me gustaría que supiera que, en mi universo, hay cosas mucho más grandes que significan precisamente lo mismo. El como estas?
Me he dado cuenta de que moriré con remordimientos pase lo que pase. Si no es una cosa, será otra. Pero hasta entonces, lo que importa es cómo vivo. La gente que toco, la dulzura que nos ayuda a perdurar, los espacios de divinidad en lo cotidiano. Las personas que, aunque no vuelva a ver, tocaron mi corazón y yo toqué el suyo. Y como predijo mi amiga de la sonrisa de Mona Lisa en aquella noche de birras y hamburguesas, siempre acabo actuando con el corazón. Y se nota porque amé mi tiempo en Argentina más de lo que esperaba. Y creo que deje una marca.
Soy del mundo, y al mundo volvería, y nunca olvidaré los lugares que me forjaron. Mi cuerpo es peruano, mi mente americana, mi alma india y mi corazón argentino. ¿Quién sabe dónde iré después?
"He llegado a amar el secreto", dijo un tal Oscar Wilde. "Parece ser lo único que puede hacer que la vida moderna nos resulte misteriosa o maravillosa. Lo más común es delicioso si uno lo oculta. Ahora, cuando salgo de la ciudad, nunca le digo a mi gente adónde voy. Si lo hiciera, perdería todo mi placer. Es una costumbre tonta, me atrevería a decir, pero de algún modo parece aportar mucho romanticismo a la vida de uno".
Creo que he descubierto cómo hacer ambas cosas. Cómo vivir mi vida como debe ser, y cómo ser también una parte significativa de los demás.
En los últimos años, he dedicado mucho tiempo y esfuerzo a mis pasiones. Resultó que tengo varias. Sigo trabajando incansablemente en ellas.
Como me suele ocurrir, hago cosas inoportunas. Pasé mi último año en Argentina escribiendo sobre mi época en Ucrania y ficcionalizándola al mango. Cuando empezó la guerra, iba por buen camino, pero tuve que dedicar mucho más tiempo a investigar y a ponerme en contacto con viejos amigos para entender algo en lo que no tenía por qué meter las narices. Lo hice de todos modos.
Si te interesa la historia de un chico que se fue al otro lado del mundo para encontrar el amor y sólo se encontró a sí mismo, este libro puede ser para ti.
Se titula Flaws.
Puedes leerlo ahora en Kindle ($2.99, gracias) y en Wattpad (gratis). Lo llevaré a imprenta una vez que haga tiempo para repasar la novela una vez mas y asegurarme de que no quiero cambiar nada más.
Ahora espero tener una conexión más significativa. Desviarme un poco hacia el lado de escuchar y compartir, seguir siendo auténticamente yo, como hago en la vida real, y compartir pensamientos estúpidos que espero que te hagan sonreír, pensar o llorar, o al menos sentir algo que merezca la pena.
Así que con eso, aquí estoy, de vuelta en el mundo (virtual), ofreciendo mis fechorías como una manera de decirte que yo también te quiero. Eso es todo lo que siempre al final digo en realidad.
Por último, te dejo con un pensamiento más que oí a Sadhguru clavar en nuestras cabezas el otro día: "Cuando quieras hacer un viaje corto y rápido, camina solo. Cuando quieras hacer un viaje largo, camina acompañado".
Estoy agradecido por el tiempo que caminé solo, por la compañía que tuve mientras la tuve, y por la compañía que está por venir.
Gracias por caminar conmigo. Nunca te olvido.
Related posts